BILLY'S EVENT PORTFOLIO
Take a look at what your industry peers have to say about Billy Boughey and see for yourself why your team could benefit from BillyBspeaks
Multi-column
OS National
OS National Co-Ceo
"The material was very engaging and impactful and something the teams can bring back and use with their teams and themselves to continue to grow."
IPA
RaceTrac, Cbiz Wellness Executive
"We spend time thinking through how to make our team a priority and Billy does an amazing job of leading experiences that educate and inspire our team."
ATLANTA FALCONS
VP of Community Affairs, Chick-fil-A
"Billy is a perfect partner to speak to your team and share relevant content in an excellent, energetic and practical way."
RAM
Principal Consultant of Patrick Lencioni's Table Group
"Billy is an expert at practical motivation. He has a secret sauce of stirring hearts and minds."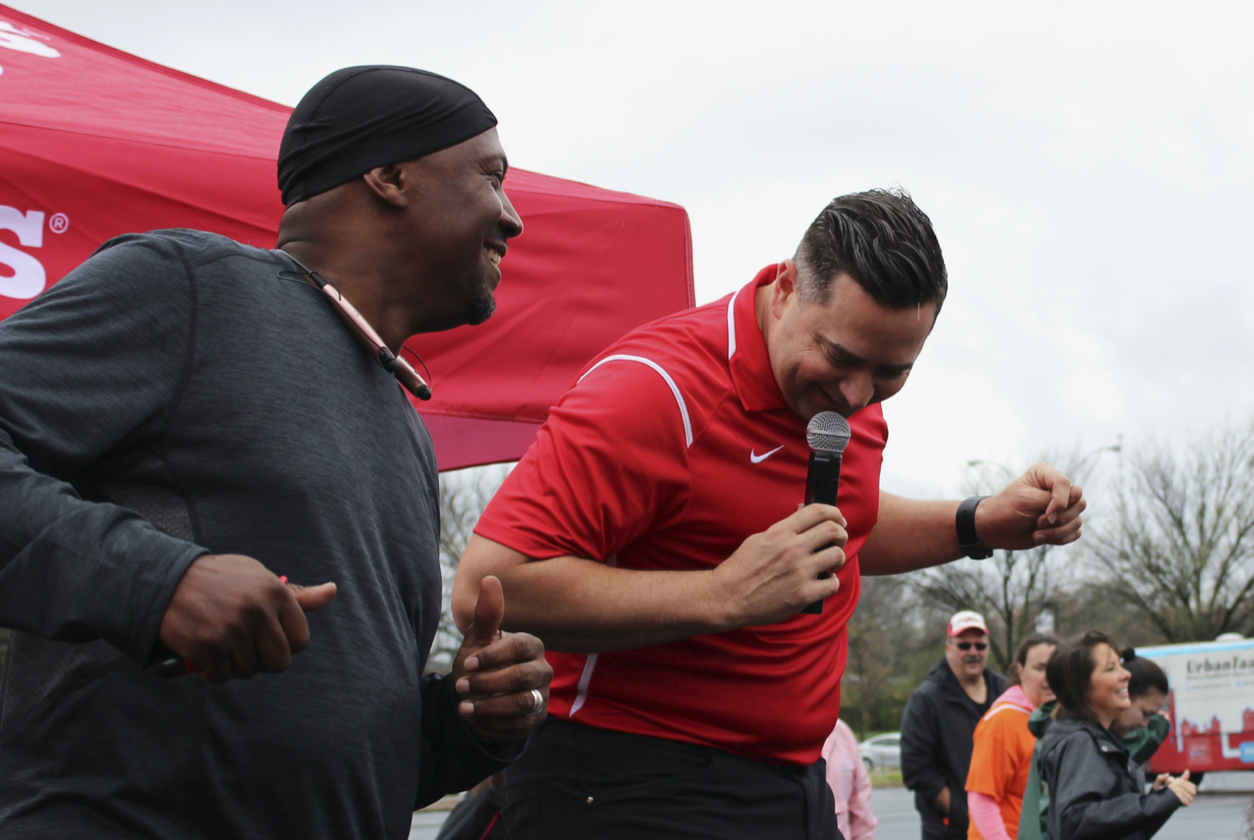 ARBY'S
Community Impact Manager
"The Foundation has used this company for years for various activations we do on our team and with the company as a whole. Billy Boughey, the founder, is Amazing and you are going to love him!"
CHICK-FIL-A
Author of Remarkable! and Former VP ofGrowth and Hospitality at Chick-fil-A
"In my 37 years with Chick-fil-A, I have rarely, if ever, met anyone who has the ability to inspire, motivate, and elicit passion from people like Billy Boughey."
LEADING TEAMS TO BE LEADERS
Billy is passionate about "starting where you are" in your leadership journey and guiding people and organizations to live and lead at a higher level. This is often best done though his keynote talks. Read more about his most popular keynote talks that can be tailored to your organization below!
Multi-column
Road Signs
Are you sure you are on track in your leadership journey?
In this keynote talk, Billy will use 8 familiar road Signs as reminders to keep you on track and drive (pun intended) results.
Focus for Success
Do you want to remove distractions, work as a team more strategically, and give clarity to your team? Then the "Focus For Success" keynote Is for you!
In this keynote talk, Billy will guide you through four powerful lenses to help you take your leadership to the next level.
Building Championship Culture
Unleash the power of a championship culture with Billy Boughey's transformative keynote talk. Through thought-provoking examples and expert guidance, Billy reveals how to establish a culture that ignites passion, empowers individuals, and cultivates a shared sense of purpose, enabling teams to consistently perform at their best.